Military & Veteran Recruiting
Performance Health takes great pride in serving over 3.5 million veterans each year. We recognize the hard work, discipline, leadership and dedication that veterans and those transitioning from the military bring to our team. You joined the military to answer a greater calling, and now you can use that same drive to help us fulfill our mission.
On our team, you will find a supportive environment that will bring out the best in you. We are committed to personal and professional development. We have opportunities for veterans in a wide range of areas across the company, including distribution, manufacturing, procurement, finance, sales and more.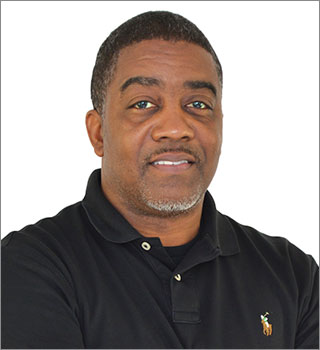 Kevin, Sourcing Manager and Army Veteran
The commute is short, which was a welcome change. It was a new industry and afforded me an opportunity to learn and grow. I work with a great team of people. Performance Health checked all the boxes for me.
The Military, especially the Army, drills taking initiative and leading. I found Performance Health to be a company that was almost like a start-up in October of 2017 when I came onboard with limited processes and hardly any defined areas of responsibility. One has to be willing to lead, and take initiative here to get things done. I think the years of military service prepared me for that.
I'm years removed from transitioning but it was awesome to have a company who valued seeing I am veteran on my resume and have it count for something. I distinctly remember my hiring manager saying, "Seeing veteran boosted my resume to the top of the pile because it said in unwritten terms that I would be reliable, disciplined, well trained, and it conveyed a level of emotional maturity that said I got it." That really stuck with me and made me want to work for him! The other thing Performance Health did that I can say in my working years has never happened before is recognize me for being a veteran. I was photographed and had a write up on our Intranet about me and to this day, that's one of my proudest Performance Health moments. I had random people walking up thanking me for my service for days and weeks after that. It was such a cool highlight in my short Performance Health history. No other company I have worked for has ever done anything remotely as amazing as this!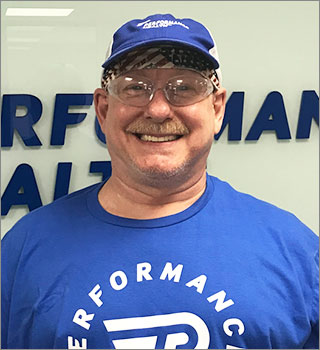 Richard, Production Worker and Army Veteran
It's a big company, well established. We are all treated with respect. It's almost like we are family and friends for sure, all the way from the bottom to the top. I run the Banbury and have 27 years invested. Best place ever I have worked.
It made it easy to follow orders and use Performance Health's chain of command. I'm very good at training people and proud of the results. I was able to bring a 3 man team together to work and we are the best. My years in the service helped me to not be afraid of getting daily positive results in my job no matter what it takes.
I had questions. Was it going to be worth my time and effort? Would I like my job and the people I work with? How long would the company last? Those questions were answered. I'm a Banbury operator and part of a 3 man team. The people that I work with are all now my dear friends and we all think positive with the same goal to be #1. I hope to retire from Performance Health. I love my job. Come join us!