Performance Health Holdings
Only Together Can We Live Our Best Lives
At Performance Health, our mission is to help people feel good, perform better and live their best lives. We believe in creating a welcoming environment that celebrates differences, fosters a culture of inclusion, and empowers others to speak up. Our employees come from all walks of life, and we strive to reflect the vast and far-reaching communities in which we serve. By living our mission and fostering a diverse and inclusive workplace, we can create better products, better serve our customers, and contribute to a better world for all.
Customer Centric
We have an unwavering commitment to deliver an excellent customer experience.
Passion for People
We seek ways for our employees to live their best lives.
Integrity
We do what we say we will do.
Collaboration
We understand that our collective strength is greater than the sum of our individual efforts.
Innovation
We cut through complexity.
Making a Difference
We embrace differences that foster a culture of belonging and strive to give back to our community, our people and our planet.
Sense of Urgency
We remove barriers, we make decisions quickly and execute.
Benefits
We want our team members to feel good and perform better so they can live their best, most successful lives both professionally and personally. Our benefits take into consideration everything from health and wellness to career development and more.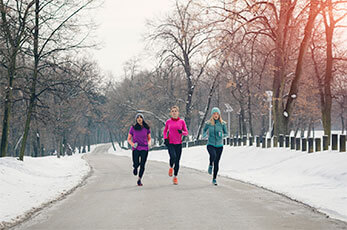 Feel Good
Comprehensive Medical, Dental, Vision Benefit Plans
Healthcare Savings Account with Company Contribution
401K with company match
Student Loan Assistance Program
Employee Assistance Program for Work Life Balance
Employee Engagement Annual Survey & Action Plan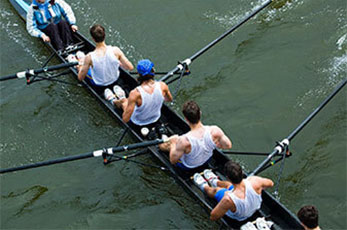 Perform Better
Individual Development Plans
Leadership Development
Coaching & Feedback
Training Programs
Career Paths & Advancement
Collaborative Group Projects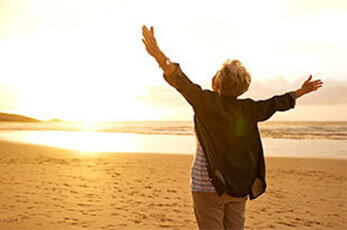 Live Your Best
Internal Mobility & Career Advancement
Total Rewards
Recognition Programs
Community Involvement
Culture Ambassador Program
What our team members are saying

Katie
Manager, Segment Marketing
"I love the positive atmosphere and collaborative environment at Performance Health! The employees across the company create a great work environment and company culture. Performance Health enables rehabilitation and recovery by getting the products into patients' hands that helps them feel good, perform better and live their best. From THERABAND elastic resistance bands that helped me in recovering from ankle surgery, to the remote work environment that helps me keep a positive work-life balance, Performance Health has made a lasting impact on my life. It's great to work for a company that truly makes a difference in people's lives."

Essence
Operations Team Lead
"One thing that I like best about our culture here at Performance Health is our diversity of people. While working here at Performance Health, one thing that has impacted my life, are the relationships I've built with individuals inside and outside this building. From helping associates that may have a different background/language, to networking with the people in our corporate departments, all these interactions have made me a better leader and improved my interpersonal relationships."
"The thing I like best about the culture at Performance Health is that it is an environment that promotes enriching development for its staff members, both professionally and personally. If you have the desire to grow as an individual, the Performance Health team will match that desire and will support you on the right path for your future. Reflecting on the 5 years I have spent at Performance Health, I can see the positive impact it has made on my life. The experience from working here has enabled me to overcome challenges outside of the workplace and increased my compassion towards others, as I can see the work that Performance Health puts in, really does make a difference to people's lives for the better."
Emma
Sr Manager Quality Assurance
"I have had the pleasure of working at Performance Health for the last 23 years during which time I have been able to experience a positive workplace culture through working with collaborative, inspiring, supportive teams that treat each other with care, respect and integrity. The working environment provided by Performance Health has provided opportunities to work with teams across sites and functions globally, advancing within the business, developing my skillsets and flexibility that has allowed me to achieve this whilst raising a family and ensuring a good work life balance."

Donna
AVP National Accounts
"What I love most about Performance Health is the company's strong sense of purpose and commitment to helping people improve their physical health and well-being. The company's mission to deliver exceptional quality products and solutions not only impacts the lives of our end users in a positive way but also inspires all of our team members to strive for excellence. Performance Health's values and culture have been a driving force in my personal and professional development. I have learned to be resourceful, collaborative, and always strive for a better way to make an impact. I am grateful for the opportunities and support Performance Health has provided me."

"I love that teams and colleagues are looking to innovate and challenge methods of prior thinking. I also love how the people care for me and others wellbeing at and outside of work. The ability to help people has been a positive impact on my life. It makes my day knowing I'm helping people have an easier day at work with solutions to their problems."

Rachel
Supervisor, Customer Service
"What I like best about the culture at Performance Health is getting to collaborate with other hard-working, innovative, and passionate people. Performance Health has impacted my life through many means, but mostly opportunity. I started working at Performance Health as a temporary employee, and one year later I was a team lead. The professional and personal growth I've achieved are all thanks to the multiple doors that have opened for me here."

Morgan
Manager Digital Content
"This may sound a bit cliché, but my favorite part of our culture is the people. I have been lucky enough to work alongside some truly amazing people, who in addition to being great co-workers have also become friends. The culture at Performance Health has allowed me to build strong relationships with my colleagues, where I always feel valued and appreciated as part of the team. I also appreciate the results-oriented mindset at Performance Health. It's amazing to see how we all come together to achieve our common goal. Our workplace culture of collaboration and results not only leads to innovative solutions, but also fosters a sense of camaraderie and support that makes Performance Health a great place to be. I am constantly amazed by the creativity and enthusiasm of my co-workers and feel lucky to be a part of such an incredible team!"

Isabelle
National Sales Manager
"What I like best in the Performance Health culture is the training tools they provide to employees. Performance Health offered me the opportunity to increase my skills and to perform better through their Emerging Leaders Program training. It also allowed me to meet and collaborate with people from other countries of the organization. I found this mix of working cultures very enriching."

Eric
VP, Operational Excellence & Data Governance
"I have worked in healthcare my entire career, but working in rehab, recovery, and sports performance has introduced me to products/techniques that have made a positive impact on my overall wellness. At Performance Health, anyone in any role has an opportunity to innovate. If you bring an entrepreneurial spirit to work, you will be pleasantly surprised at how often things come to fruition."

Kristie
Manager, Purchasing
"What I like best about Performance Health's culture is the welcoming feeling and willingness to help from everyone I have worked with. Also, the genuine recognition that I have received throughout my time here at Performance Health, whether it be from my management team or other team members."

Louise
Supervisor, Health & Safety
"Performance Health has a culture of mutual respect with its employees. Use of initiative is encouraged within clear boundaries of responsibility and authority. There is an understanding, and acceptance of two-way feedback and this helps us all to move forward together. It makes me feel as though I work with the company rather than for them."

Clay
Manager, Distribution Planning
"Performance Health has a culture which empowers me to continually explore innovative solutions to business problems. My time at Performance Health has provided me the opportunity to gain confidence in myself as a Supply Chain professional, and advance my career goals. I have wanted that for a long time, but never had it until now."
Discover Your Path
Explore opportunities across our organization. We can help you find your fit.
Match Your Skills
With one click and a connection to LinkedIn, we can match you with jobs that best match your experience.
Connect with

LinkedIn