Performance Health Holdings
Together, we can live our very best lives
We are the trusted partner for rehab, recovery and sports performance. Our products and solutions help patients who could be our neighbors, friends, family — even ourselves. We are dedicated, responsible and committed to our purpose.
Our values drive us forward. They provide the framework for making decisions about who we hire and promote and how we get things done.
We are resourceful problem-solvers who define how we want to make an impact. Start where you are, use what you have, do what you can, dream of a better way and make it happen.
We are interdependent. We rely on each other and collaborate across functions, geographies and businesses. Everyone matters. By trusting one another, we aim high for ourselves, the company and the world.
Talent
Grow your career here. We offer individual development plans for all employees as well as team, on-site and virtual learning opportunities. You can also increase your skills through our Emerging Leaders Program and by moving within or across our various businesses and functions.
Culture
Learn something new every day as you thrive in a highly collaborative culture dedicated to innovation and progress. We believe everyone can perform at their best through discipline and hard work, never giving up and always doing what's right.
Community
From our involvement with Special Olympics and our internal Health & Fitness First Challenge to our brands and products that help people feel good, perform better and live their best, we believe in making a difference in the communities we call home.
Our People & Values
Our core values guide everything that we do. Our team consists of those who share and live our values every day.
Integrity

in everything we do

Collaboration

is in our DNA

Passion for Results

is how we approach our business

Customer Focus

at the center of our priorities and the reason we exist

Innovation

to keep us moving forward
Benefits
We want our team members to feel good and perform better so they can live their best, most successful lives both professionally and personally. Our benefits take into consideration everything from health and wellness to career development and more.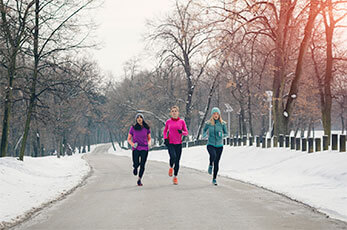 Feel Good
Comprehensive Medical, Dental, Vision Benefit Plans
Teledoc Remote Medical Services
Compass Individual Support Program
Healthcare Savings Account with Company Contribution
401K
Student Loan Assistance Program
Employee Assistance Program for Work Life Balance
Employee Engagement Annual Survey & Action Plan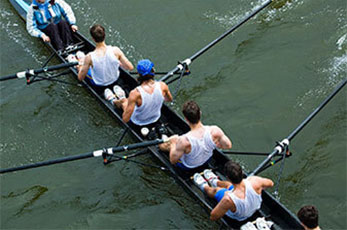 Perform Better
Leadership Development Programs
Individual Development Plans
Performance Health University
Coaching & Feedback
Training Programs
Career Paths & Advancement
Collaborative Group Projects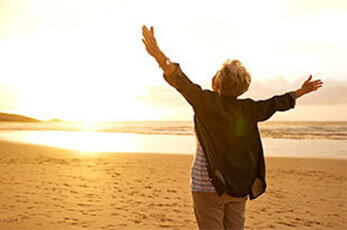 Live Your Best
Internal Mobility & Career Advancement
Total Rewards
Recognition Programs
Community Involvement
Healthcare Business Women's Network
Culture Ambassador Program
What our team members are saying

Kristie
Purchasing Supervisor
"What I like best about Performance Health's culture is the welcoming feeling and willingness to help from everyone I have worked with. Also, the genuine recognition that I have received throughout my time here at Performance Health, whether it be from my management team or other team members."

Clay
Senior Demand Planner
"Performance Health has a culture which empowers me to continually explore innovative solutions to business problems. My time at Performance Health has provided me the opportunity to gain confidence in myself as a Supply Chain professional, and advance my career goals. I have wanted that for a long time, but never had it until now."

Rachel
Customer Service Team Lead
"What I like best about the culture at Performance Health is getting to collaborate with other hard-working, innovative, and passionate people. Performance Health has impacted my life through many means, but mostly opportunity. I started working at Performance Health as a temporary employee, and one year later I was a team lead. The professional and personal growth I've achieved are all thanks to the multiple doors that have opened for me here."

Stuart
National Field Sales Manager
"Having worked for Performance Health over 5 years now, I have seen the business adapt to changing markets, challenging competitors and significantly difficult business circumstances. However, Performance Health is visibly acting to drive the business forwards, not to wait. I use the same ideas in my own life, don't wait for something that may happen for you, take the reins today, make a plan and give it everything you have to make it happen. Working at Performance Health has shown me; never wait, act now. I truly enjoy working for Performance Health and seeing the drive the business is making towards future growth is inspiring."

Kristie
Purchasing Supervisor
"Performance Health has made a huge impact on my life because they have helped me excel in my career through training and guidance, while also focusing on the strengths I already have. As I am able to excel in my career, Performance Health still understands that I am a Mom and Wife, allowing that work/home life balance."

"I have worked in healthcare my entire career, but working in rehab, recovery, and sports performance has introduced me to products/techniques that have made a positive impact on my overall wellness. At Performance Health, anyone in any role has an opportunity to innovate. If you bring an entrepreneurial spirit to work, you will be pleasantly surprised at how often things come to fruition."

Isabelle
National Sales Manager
"What I like best in the Performance Health culture is the training tools they provide to employees. Performance Health offered me the opportunity to increase my skills and to perform better through their Emerging Leaders Program training. It also allowed me to meet and collaborate with people from other countries of the organization. I found this mix of working cultures very enriching."

Louise
Health and Safety Officer
"Performance Health has a culture of mutual respect with its employees. Use of initiative is encouraged within clear boundaries of responsibility and authority. There is an understanding, and acceptance of two-way feedback and this helps us all to move forward together. It makes me feel as though I work with the company rather than for them."
Discover Your Path
Explore opportunities across our organization. We can help you find your fit.
Match Your Skills
With one click and a connection to LinkedIn, we can match you with jobs that best match your experience.
Connect with

LinkedIn